Automated Assays for Organoids and Spheroids
INCUBATE
Keep your cells happy and protected with automated
media exchanges
IN SITU SAMPLING
Collect supernatants for cell secretions or lyse cells
in situ for metabolites
READY FOR ANALYSIS
Image cells in flowchips or remove samples for
immunoassays or metabolomics
Pu•MA System 3D
and Flowchips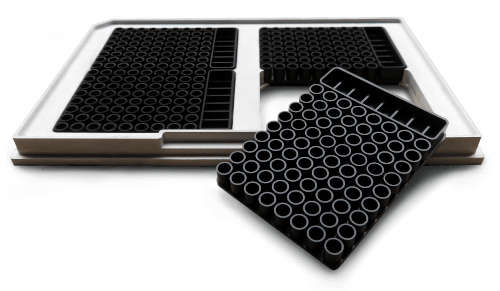 Revolutionizing 3D cell models with flexible and practical microfluidic processing
The Pu•MA System 3D has been designed to automate assays for your 3D cell models, organoids or spheroids. The Pu•MA System 3D maintains the cells in our specially designed flowchips to allow automated media or reagent exchanges for oncology, toxicity, metabolomics or neuroscience research.
Pu•MA System 3D benefits
Automated "hands-off" workflow for complex assay protocol
Protected sample chamber to prevent cell damage
Perform in situ media exchanges, compound additions and supernatant sampling
Compatible with high content imaging and plate-reader systems
Automated Assay Workflow
The Protein Fluidics' Pu•MA System 3D streamlines your workflow to automate assays with minimal user handling. Protein Fluidics Support is always available to answer any questions.
Applications with Pu•MA System 3D
Oncology

: Compound efficacy screening using cancer spheroids

Toxicology

: Compound testing on organ models as part of ADME/T; Environmental testing for long-term toxicity

Metabolism

: Insulin and glucagon secretion from islets; Metabolic profiling of single spheroids

Liver Disease

: Compound efficacy screening with NASH and fibrosis models

Neuroscience

: Cellular differentiation in response to growth-factors or inhibitors in neuronal spheres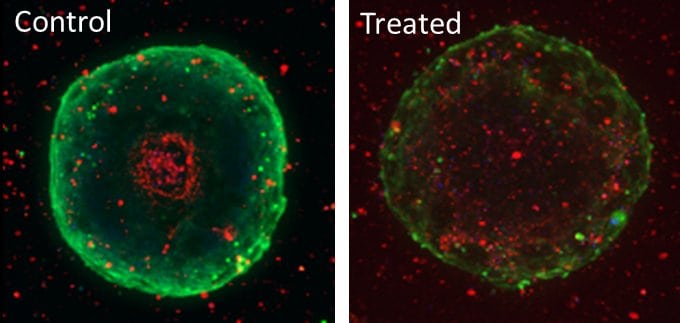 Featured News
December 4, 2018 Protein Fluidics partners with BioLegend to provide Assay Products
May 4, 2018 Protein Fluidics announces the Pu·MA system
October 1, 2016 Protein Fluidics moves into new headquarters in Burlingame, CA
April 6, 2016 Protein Fluidics closes Series seed round of investment
For Research Use Only. Not for diagnostic use. Protein Fluidics, Protein Fluidics Logo and Pu•MA System are registered trademarks of Protein Fluidics, Inc. in the United States and internationally. All rights reserved. © 2020 PROTEIN FLUIDICS, INC.