Register Today!
Wednesday, Mar 31, 2021
8:00 am PDT / 11:00 am EDT / 5:00 pm CEST
 Automated 3D Cell-Based Assays Using a Novel Flowchip System 
Presenter: Evan F. Cromwell, PhD (President & CEO, Protein Fluidics, Inc.) 
Date: Mar 31, 2020, Wednesday  (EDT) | 5:00 pm – 6:00 pm (CEST)
There is an increasing interest in using three-dimensional (3D) cell structures for modeling tumors, organs, and tissue to accelerate translation research. Significant progress has been made in formation of such structures to recapitulate the in vivo environment but performing complex assays with them can be challenging. Organoids can be subject to loss or damage from pipettes during common steps such as media exchange, supernatant sampling, or immunofluorescence staining. 
We present here results from automated organoid assays using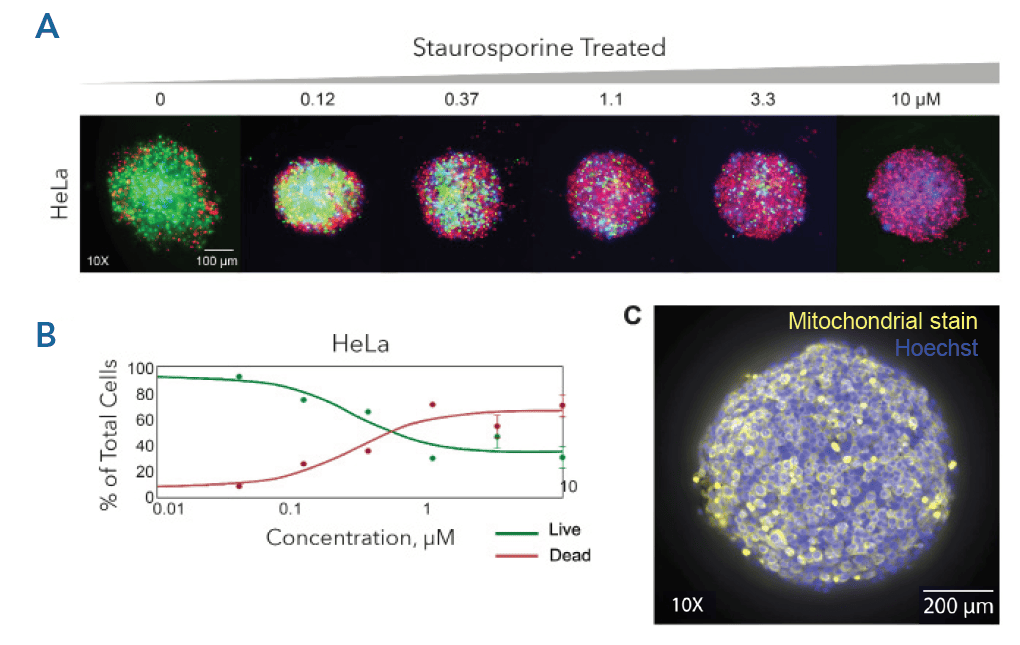 a Pu·MA System for
research in oncology therapeutics, single organoid secretion, and metabolite sampling.
This webinar will feature different assays using different types of 3D cell models.
Automate media exchange and staining of 3D models such as spheroids, organoids, and tumoroids

Acquire high-content images within the flowchips without disturbing the 3D cell models

Collect multiple supernatants during the assay to study phenotypic changes and compound effects

Perform multifunctional profiling from single samples
875 Cowan Road, Suite B,
Burlingame, CA 94010
For Research Use Only. Not for diagnostic use. Protein Fluidics, Protein Fluidics Logo and Pu•MA System are registered trademarks of Protein Fluidics, Inc. in the United States and internationally. All rights reserved. © 2021 PROTEIN FLUIDICS, INC.