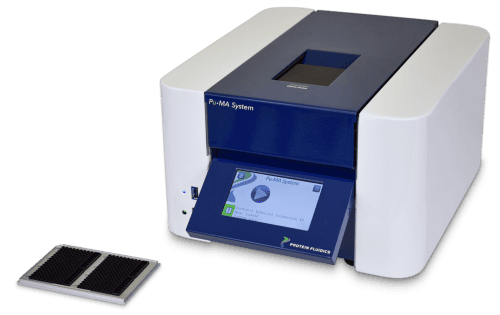 Join the Protein Fluidics team at one of these upcoming events!
Pu·MA System Assays for
Matrigel-Grown Organoids
875 Cowan Road, Suite B,
Burlingame, CA 94010
For Research Use Only. Not for diagnostic use. Protein Fluidics, Protein Fluidics Logo and Pu•MA System are registered trademarks of Protein Fluidics, Inc. in the United States and internationally. All rights reserved. © 2021 PROTEIN FLUIDICS, INC.