In Situ Supernatant Sampling
In Situ Supernatant Sampling
One of the key steps during an assay is to analyze various secreted factors from organoids or 3D cell models. This is important for research in drug discovery, compound screening or understanding the biology of the organoids. Normally this process is very manual and labor intensive. Also, taking plates out of the incubator environment can affect the physiological response.
The Pu·MA System 3D enables automated in situ supernatant sampling as a part of the workflow within the flowchips. You can collect supernatants at multiple time points during the course of an assay without disturbing the spheroid or organoid. The conditioned media collected can then contribute to further phenotypic and physiological information about the 3D cell models being studied.
The tabs below showcase this application of in situ supernatant sampling using the  Pu·MA System.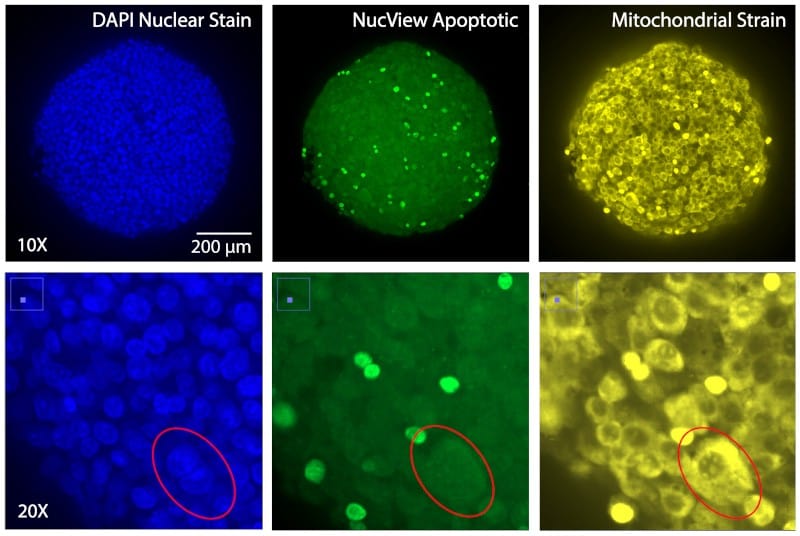 Disease Modeling with 3D Cell-Based Assays Using a Novel Flowchip System and High-Content Imaging
Cromwell EF et al., SLAS TECHNOLOGY (2021, Mar 30)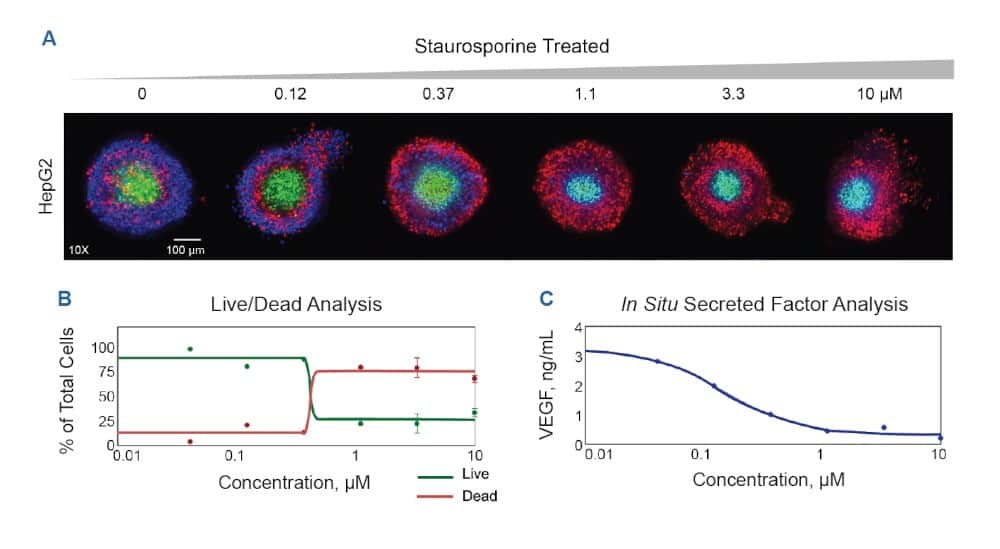 Pu·MA System 3D for Automated Organoid Assays, In Situ Sampling and In Situ Imaging
This application note demonstrates the use of the Pu·MA System for spheroid treatment with drugs followed by in situ supernatant sampling and imaging of the same spheroid.
In situ supernatant sampling workflow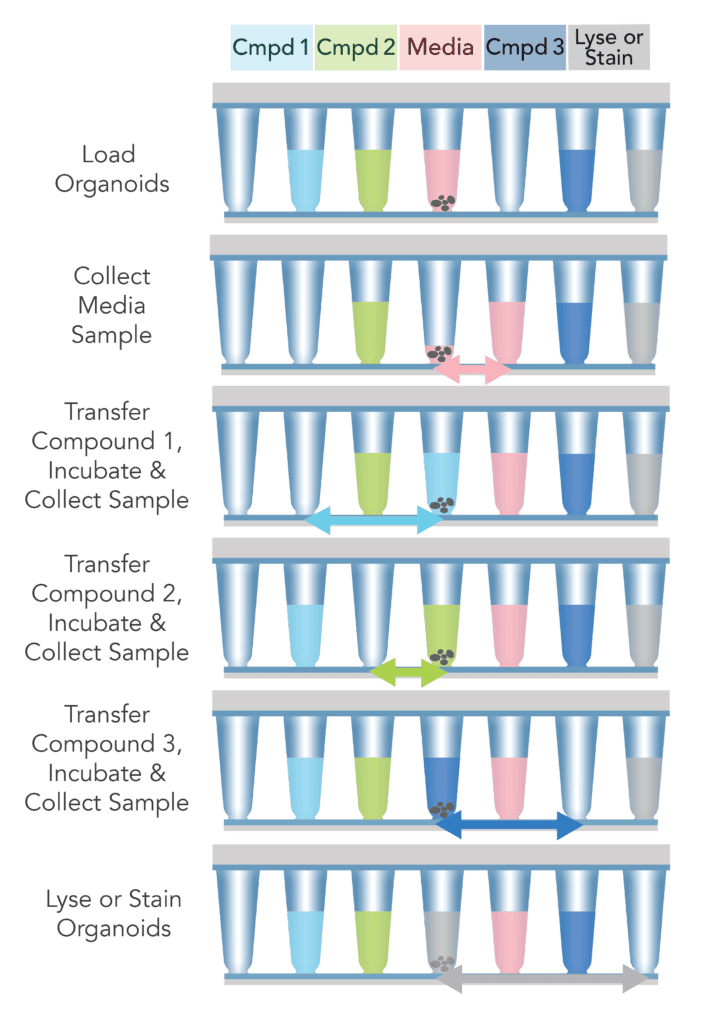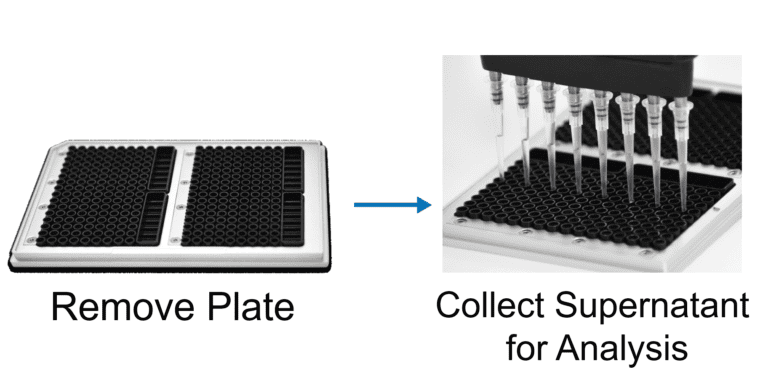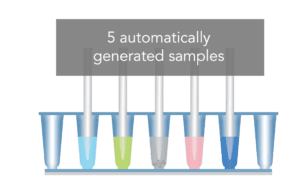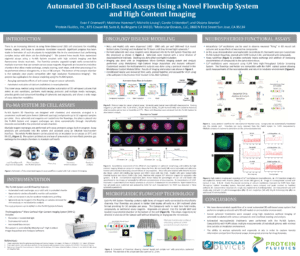 Automated 3D Cell-Based Assays Using Novel Flowchip System and High Content Imaging
We presented data about how you can perform supernatant sampling from individual organoids during the course of an assay. The samples of conditioned media were collected from treated and untreated organoids, and subsequently VEGF (Vascular Endothelial growth factor) secretion into the medium was measured using ELISA.
875 Cowan Road, Suite B,
Burlingame, CA 94010
#pumasystem  #flowchip  #3dcellassay
For Research Use Only. Not for diagnostic use. Protein Fluidics, Protein Fluidics Logo and Pu•MA System are registered trademarks of Protein Fluidics, Inc. in the United States and internationally. All rights reserved. © 2021 PROTEIN FLUIDICS, INC.