Here are the latest publications featuring the use of the Pu·MA System and 3D Flowchips for you to download.
In-depth characterization of a new patient-derived xenograft model for metaplastic breast carcinoma to identify viable biologic targets and patterns of matrix evolution within rare tumor types
Matossian M.D. et al., Clinical and Translational Oncology (Aug 9, 2021) epub
Disease modeling with 3D cell-based assays using a novel flowchip system and high-content imaging
Cromwell E.F. et al., SLAS Technology (Mar 30, 2021) 26(3): 237-248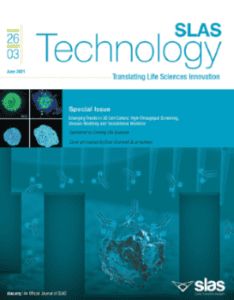 875 Cowan Road, Suite B,
Burlingame, CA 94010
#pumasystem  #flowchip  #3dcellassay
For Research Use Only. Not for diagnostic use. Protein Fluidics, Protein Fluidics Logo and Pu•MA System are registered trademarks of Protein Fluidics, Inc. in the United States and internationally. All rights reserved. © 2021 PROTEIN FLUIDICS, INC.